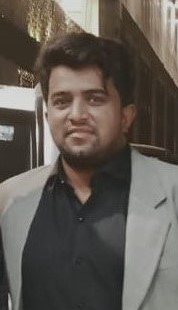 On Sunday, the 10th of July 1994, I was born in Moradabad, U.P., India. I am a Biotechnologist and Bioinformaticist by training. I love Writing, Coding, Poetry, Reading Books & Articles and so many things.
Currently, I am a Postdoctoral Researcher at the Centre for Interdisciplinary Research in Basic Sciences, Jamia Millia Islamia, New Delhi, India.
My research interests lie in genomic and proteomic analysis over complex diseases, disease modeling, structure-based drug discovery and NGS analytics. I do research in Computational Systems Biology, Biotechnology and Bioinformatics. My current project is based on High-throughput analysis of genomic alterations and differential gene expression in different cancer types.