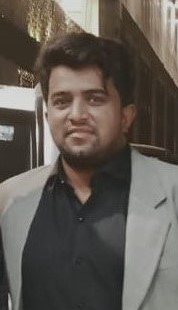 On Sunday, the 10th of July 1994, I was born in Moradabad, U.P., India. I am a Biotechnologist and Bioinformaticist by training. I love Writing, Coding, Poetry, Reading Books & Articles and so many things.
Currently, I am a DST SERB National Postdoctoral Fellow (N-PDF) at All India Institute of Medical Sciences (AIIMS), New Delhi and collaboratively working with Dr. Hassan's Lab at JMI. I received my Ph.D. in Biological Sciences (Bioinformatics) from Jamia Millia Islamia, New Delhi.
My research interests lie in genomic and proteomic analysis over complex diseases, disease modeling, structure-based drug discovery and NGS analytics. I do research in Computational Systems Biology, Biotechnology and Bioinformatics. My current project is based on High-throughput analysis of genomic alterations and differential gene expression in different cancer types.